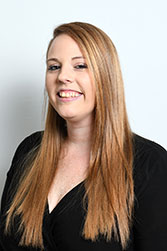 Jessica Smith
Mortgage Loan Originator
NMLS# 2309141
Phone Number: (352) 381-5200 EXT 5686
EMail: jsmith@radiantcu.org
Jessica is from Middleburg, Florida, and strives to bring the small town feel to every interaction. She believes it is important to make a special effort to get to know her members, so they feel valued and appreciated. Jessica is an experienced Credit Union Lender and has been lending for more than 8 years. She has a passion for sincere, quality service and working with everyone to help them reach their financial goals.
Our members are talking
Radiant is great. They are so helpful ALL the time. They really care about their members. Can't say enough great things about them. Just went through a refinance mortgage and HELOC with them and they made it SO easy - amazing customer support.
V. Smith