The free checking account you deserve.
Easy access
Access your account online or through the app, on your schedule, not ours.
Early payday
Get your paycheck, retirement or other benefits payment up to 24 hours early with Early Direct Deposit.1
Cash back
Get a nickel back every time you use your debit card and sign for a purchase. No need to sign up, and no hoops to jump through.2
Free ATMs
Use any Presto (Publix) ATM for free. 1250 locations and growing. No surcharge. No kidding.
Connected to Even-Up Savings
Amplify your savings by connecting your free checking to an Even-Up Savings account. Each time you make a purchase, we'll automatically round up the total to the nearest dollar and move that amount into your Even-Up Savings account where it will earn an amazing
4.00% APY3
Start Saving More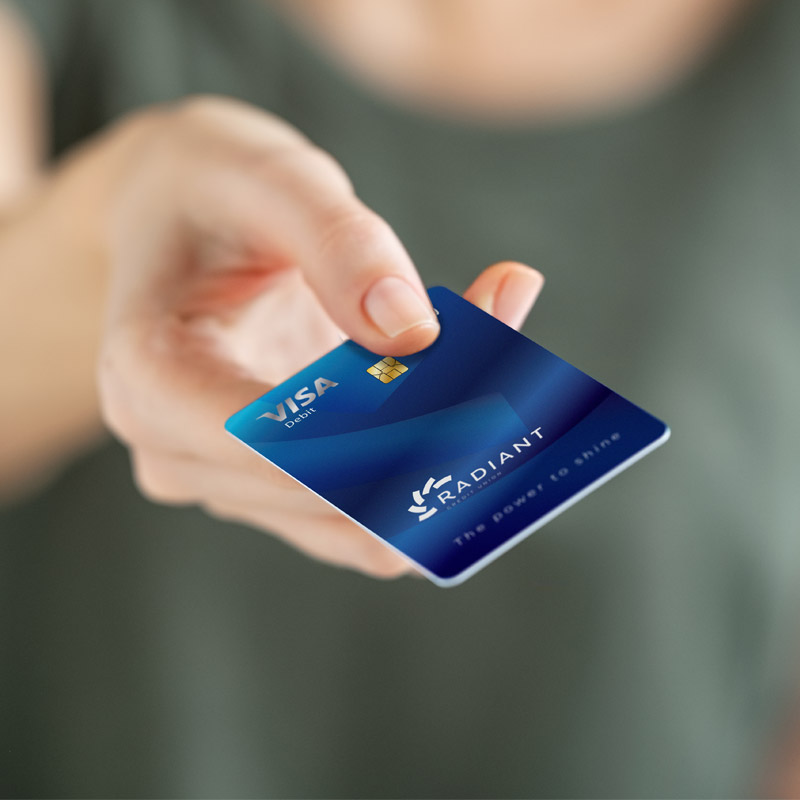 Adjustable-Rate Certificates
Inflation is chipping away at too many Floridian's long-term savings, but choosing an investment while interest rates are on the rise is risky. Eliminate the risk with an adjustable-rate certificate. Twice a year on January 1st and July 1st, the interest you earn is adjusted to match the 6-month Treasury Rate plus 0.05% for the 12-month term, or plus 0.10% for the 24-month term. And, as always, you have the safety and security of being insured by the NCUA for up to $250,000.4
Refer a Friend
Already a Member? Here's an easy way to share the love and get rewarded. The next time you're at a branch, ask for a referral coupon to give to friends or family. When the recipient opens a new checking account, you'll both get $25.5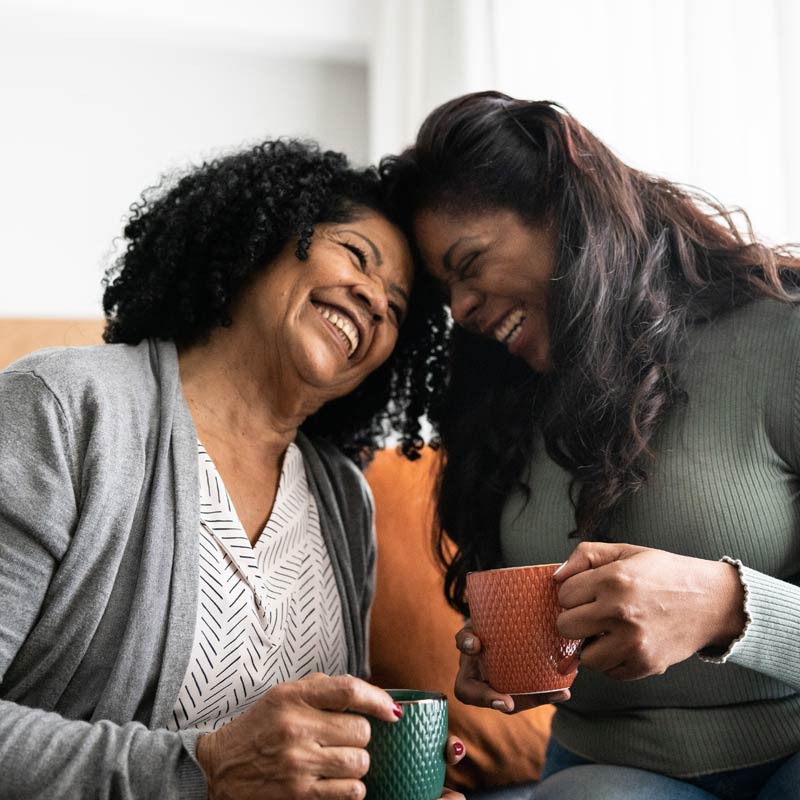 Over 500, 5-Star Reviews on Google, like this one.
I absolutely love Radiant Credit Union, they are so customer oriented. I have such pleasant interactions with staff each and every visit. I have had the opportunity to work closely with Mia and Marcy. Mia assisted me in opening a new account, and Marcy assisted with a new auto loan. They were both so accommodating and patient. I was always well informed about every step.
Aaliyah G L.
Gainesville, FL

Join Today
1Early Direct Deposit is available for Radiant members that set up direct deposit with their employer or other payor to receive electronic deposits of regular periodic payments (such as salary, pension, or government benefits). Certain non-payroll and tax payments are not eligible for early direct deposit. Early direct deposits may be available to you up to 24-hours earlier. However, it depends on the timing of your payor's payment instructions, so you may not always see your direct deposits arrive early. Early direct deposit eligibility may vary between pay periods, and daily/transaction limits apply.
2Nickel Back reward paid on debit card signature transactions. Excludes purchases using your PIN, ATM transactions, or purchases of other financial instruments (wire transfers, money orders, traveler's checks).
3The even-up amount will be withdrawn from your Checking Account and deposited into your Even-Up Savings. Dividend rate is 4.00%. 4.00% Annual Percentage Yield (APY) is earned on balances of $0.01 to $4,000.00. The APY for any amount over $4,000 is .05 APY. Rates are current as of October 1, 2021. Rates are subject to change. Please see the current rate schedule for current rates.
4The Radiant Credit Union Adjustable-Rate Certificate Annual Percentage Rate (APR) changes bi-annually on January 1st and July 1st. Certificate APR is adjusted to the 6-month Treasury Bill Rate, as published by the U.S. Department of the Treasury, plus 0.05% APR for the 12-month term or 0.10% APR for the 24-month term. Rates effective as of April 7, 2022. Minimum initial deposit $1,000. Minimum balance to earn APY is $10,000. Penalty may be imposed for early withdrawal. Fees may reduce earnings. Adjustable-Rate Certificates are not eligible to receive bonus dividends. Refer to the Certificate Truth-in-Savings disclosure for details. Adjustable-Rate Certificates are not available for business accounts.
5Coupon must be presented when the new member opens the account. Coupon cannot be used in conjunction with any other coupon and can't be used for the initial $5 deposit to open a share account. Must be a new member over the age of 18, open a new checking account, get a Visa debit card, and make 3 debit card purchases in the first 6 weeks. Membership and debit card eligibility rules apply. Coupon expires 60 days from the date of issue.