Radiant Credit Union introduced its School of the Month program to help schools in our communities in need of additional support. The program
provides a $1,000 donation to the selected school's general fund for their use. This allows the school leadership to best determine how the funds can best help those at the school – food, supplies, books, backpacks, etc.
Each month, Radiant Credit Union selects a local community and coordinates with local branch leadership to determine a school in their area in need of support. We are excited to provide such support in the communities we serve and call home.
---
Recent Schools of the Month
April 2023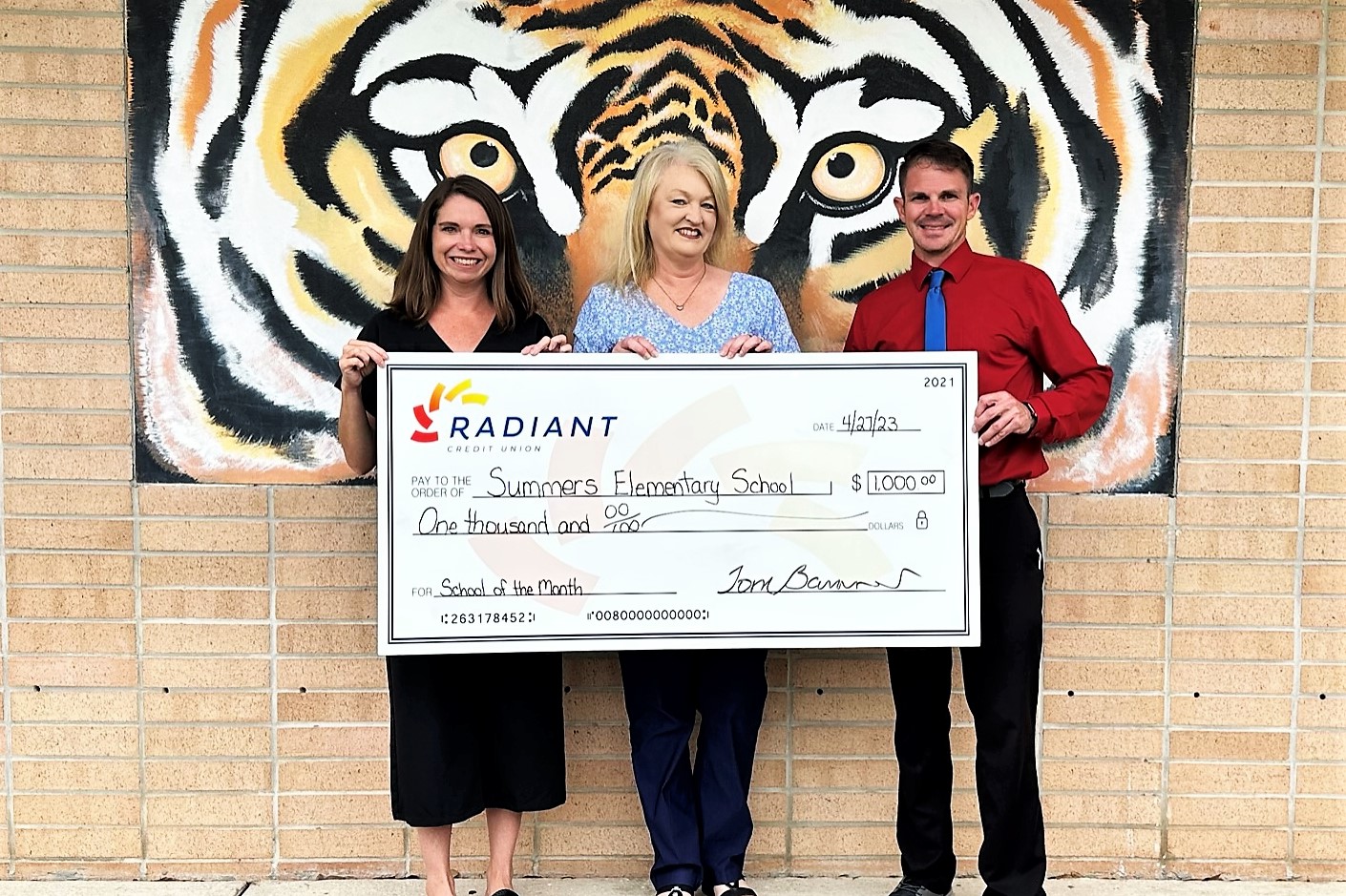 March 2023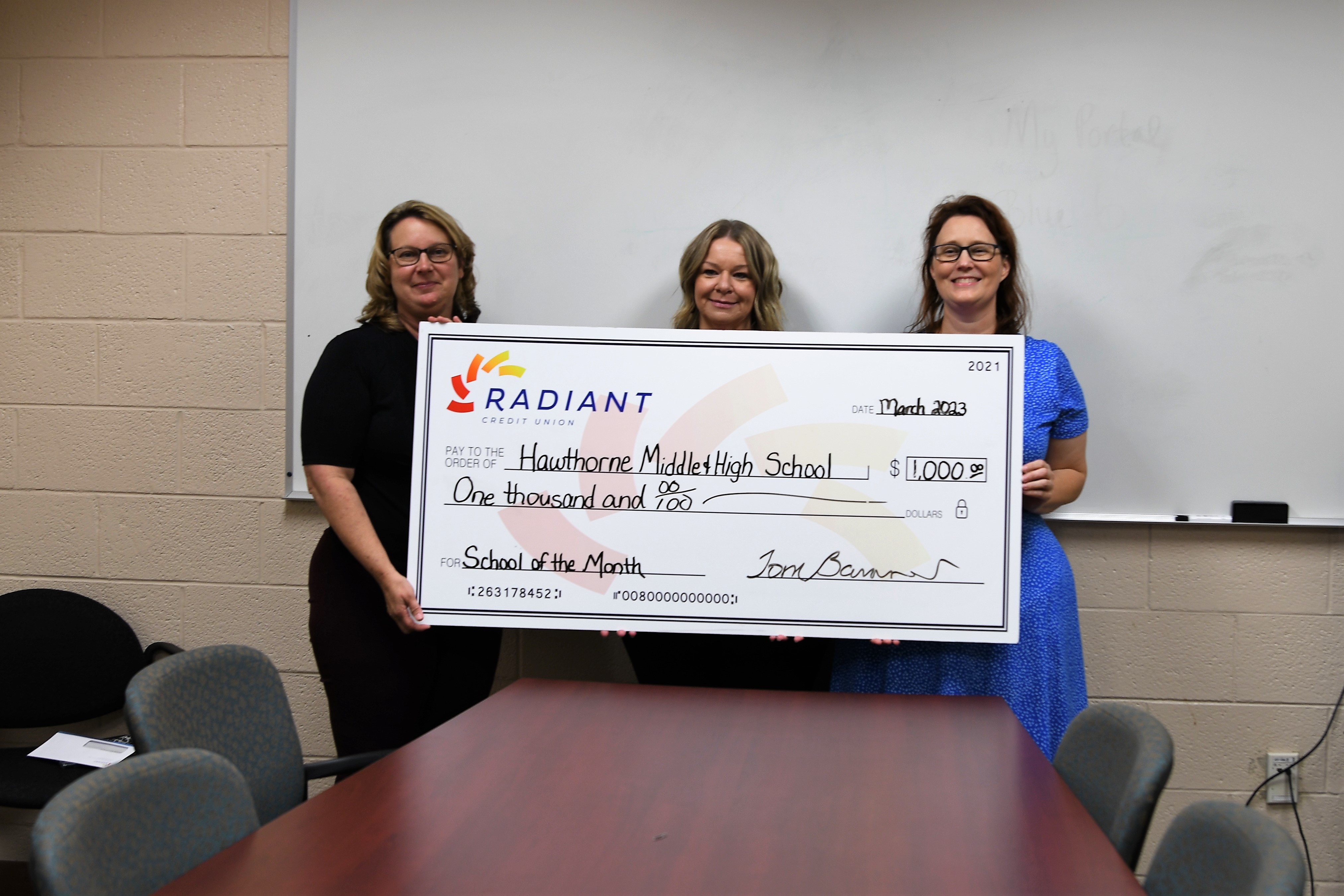 February 2023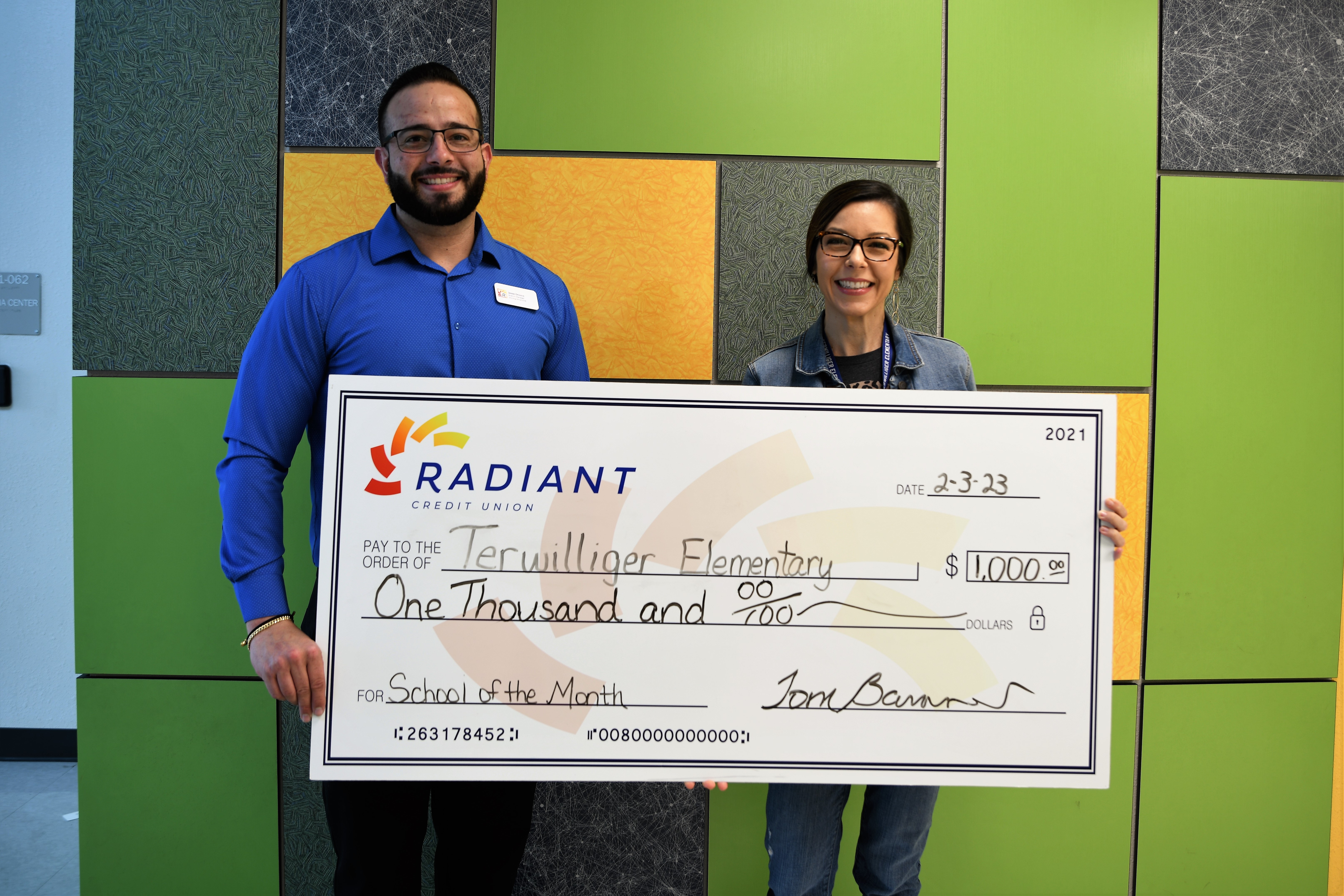 January 2023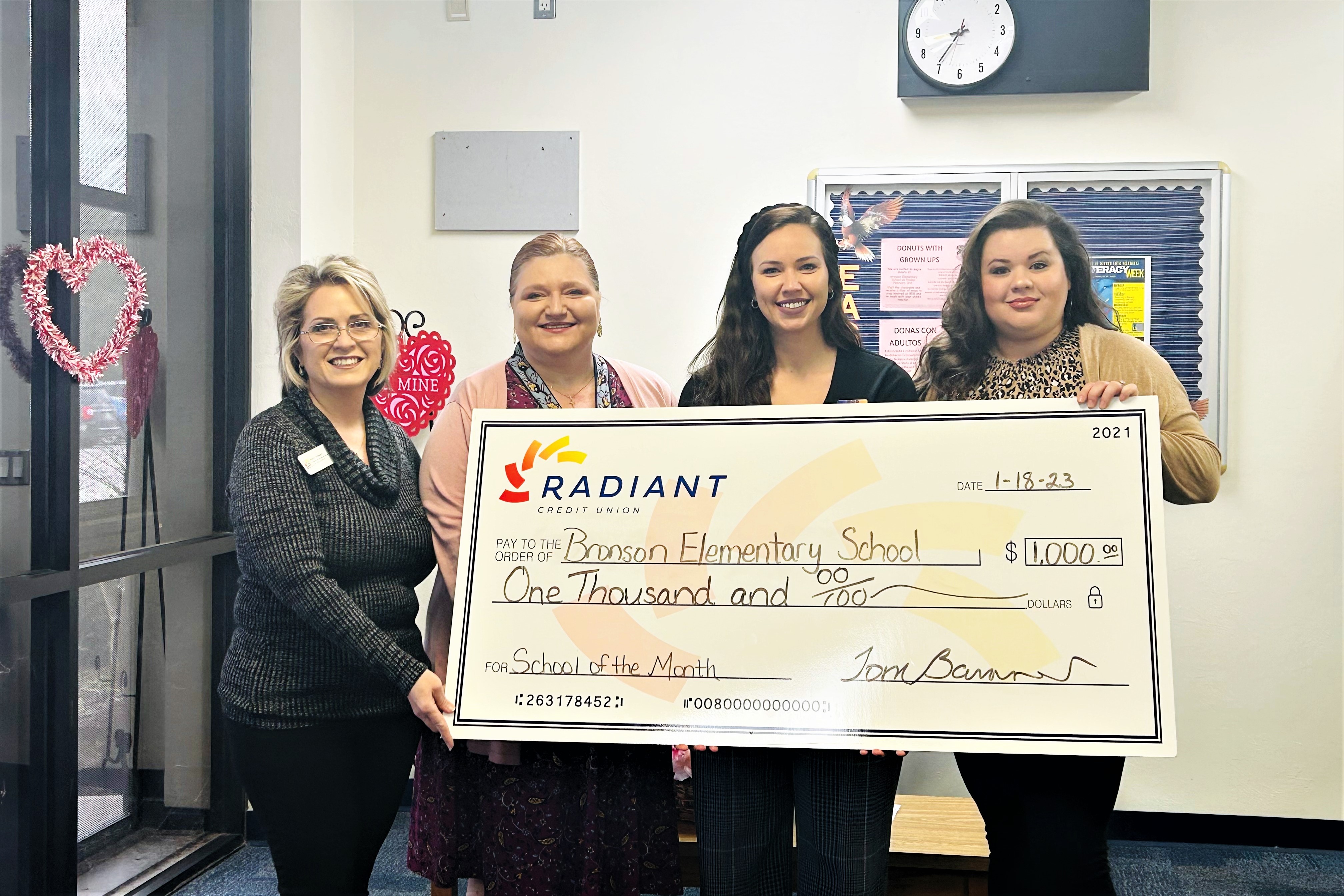 December 2022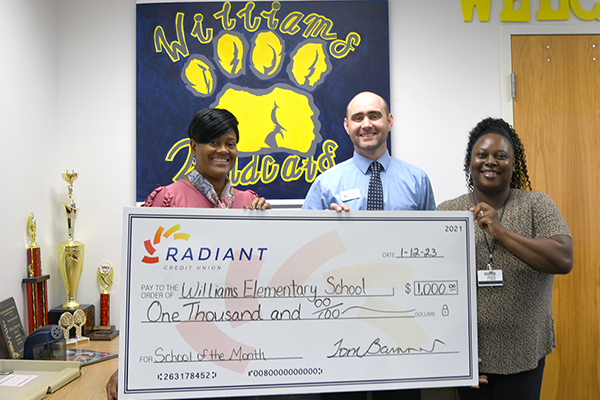 November 2022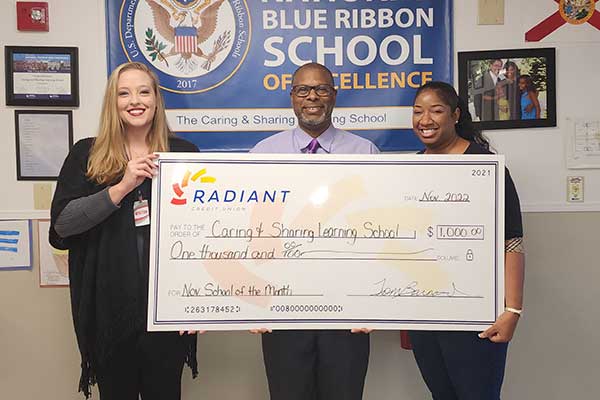 October 2022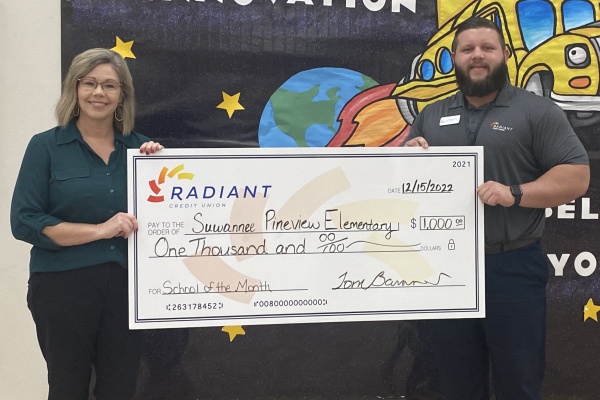 September 2022