Home Equity Line of Credit
Super Flexible. Always Ready. Credit Card Simple
A Home Equity Line Of Credit (also known as a HELOC), is a great way to leverage the equity in your home for financing home improvements, consolidating high-interest debt, having an emergency fund, or financing a special vacation or event. Best of all, your payments are based only on what you borrow.
At Radiant, our Home Equity Line of Credit also comes with our HELOC Credit Card. It works just like a credit card but accesses your line of credit directly – saving you from buying what you need, then transferring funds to your checking or credit card to cover the expense.
Radiant HELOC Loans feature:
Closing cost paid on loans over $25,000*
Easy online application and document uploads
HELOC Credit Card to access funds
Adjustable and fixed rate options
All payments apply to principle and interest
contact Mortgage team
HOMEOWNERS INSURANCE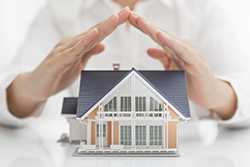 If you change companies for your homeowners insurance please upload the new policy information.
GET MORE FROM YOUR HOME


Did you know that you can use your HELOC for more than just home improvement projects? Read on for a list of ways to use your Home Equity Line of Credit to improve your life and financial well-being.
CONTINUE TO ARTICLE
Subject to credit approval valid as of 9/22/22. Property insurance required. Rates are determined by your credit worthiness and loan-to-value of your home. Offer not valid for refinancing of existing Radiant CU loans. Must be a Radiant Credit Union member to borrow. Membership at RCU requires a savings account with a minimum balance of $5.00. If Radiant Credit Union pays your closing costs and you pay off and close your line within 36 months, you must reimburse Radiant Credit Union in the amount of the fees paid by us. Closing costs generally total between $0.00 and $2,500.00.