Purchase First Mortgage
Home Loans With The Perfect Fit.
Our Mortgage Loan Experts will guide you through every step, so you'll be home in no time! Whether you're a first time home buyer looking to finance a starter home or a new empty nest, we'll work with you to select the rate, down payment and term that meets your financial goals.
In a competitive market, Radiant will give you an edge with:
60-day rate lock
Fast preapproval
Easy online application and document uploads
Loan terms between 10 and 30 years
Down payments as low as 5% of purchase price*
Single family loan amounts up to $1,000,000
Primary residence only
contact Mortgage team
HOMEOWNERS INSURANCE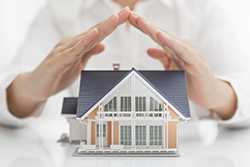 If you change companies for your homeowners insurance please upload the new policy information.
UNDERSTANDING ESCROW


Escrow accounts are used to pay property taxes, insurance, and other charges.
*Standard mortgage amortization terms offered for 10, 15, 20, and 30-year owner-occupied property. Loan amounts available from $30,000 up to $1,000,000. For 15, 20, and 30-year terms, maximum Loan To Value (LTV) is 95% for purchase and limited cash out refinance, and 80% LTV for cash out refinance. For 10-year term, maximum 90% LTV for purchase or refinance. Escrow included with monthly payment and mortgage insurance required for mortgage loans with LTV greater than 80%. Radiant Credit Union is federally insured by the NCUA. Equal Housing Lender.