Land Loans
Building Soon. Need Land. Buy Smart.
Not many lenders can help you secure that perfect plot of land for your dream home. But at Radiant, we're Land Loan experts, and we can get you from prospector to owner quickly.
So, feel free to explore the countryside or roam around the location of that new subdivision, the experts at Radiant can get you the right rate and term for the land loan you need. It's the first step toward your dream home, and we'll be with you for all the rest.
Radiant Land Loans feature:
Fast preapproval
Easy online application and document uploads
Loan terms up to 10 years
Down payments as low as 15% of purchase price*
contact Mortgage team
UNDERSTANDING ESCROW

Escrow accounts are used to pay property taxes, insurance, and other charges.
HOMEOWNERS INSURANCE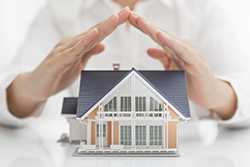 If you change companies for your homeowners insurance please upload the new policy information.