Mortgage Refinancing
Leverage Equity. Finance Smarter. Save Money.
Refinancing your current mortgage loan can help you lower your interest rate, consolidate other debt, eliminate mortgage insurance, or even simply change the term of your mortgage. It's your opportunity to leverage the equity you have in your home for new needs.
At Radiant, our mortgage experts can help you find the right solution for your needs and maximize the equity you've built in your home. And they'll be with you every step of the way.
Reasons to refinance:
60-day rate lock
Lower your interest rate or monthly payments.
Change from an Adjustable-Rate Mortgage to a Fixed Rate Mortgage.
Use your home's equity to make needed or valuable additions.
Consolidate high-interest debt to improve your credit.
contact Mortgage team
UNDERSTANDING ESCROW

Escrow accounts are used to pay property taxes, insurance, and other charges.
HOME
OWNERS
INSURANCE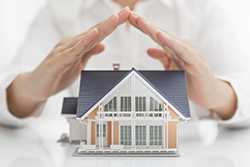 If you change companies for your homeowners insurance please upload the new policy information.
Subject to credit approval. Property insurance required; an appraisal, flood and/or title insurance may be required. Must be a Radiant Credit Union member to borrow. Membership at RCU requires a savings account with a minimum balance of $5.00. Borrower making a down payment of less then 20% of purchase price will need mortgage insurance. If Radiant Credit Union pays your closing costs and you pay off and close your line within 36 months, you must reimburse Radiant Credit Union in the amount of the fees paid by us. Closing costs generally total between $0.00 and $2,500.00.