Team Radiant Events
Radiant Credit Union believes that keeping our employees happy will create a great place to work, and an even better place to do your banking. Some of the ways here at Radiant we encourage our staff are: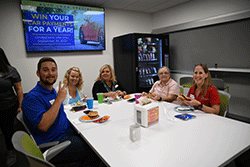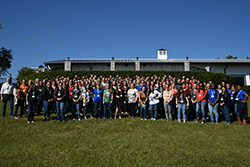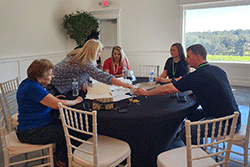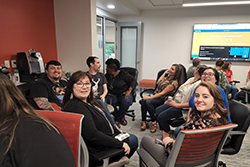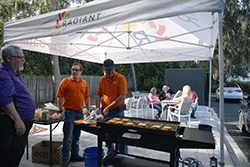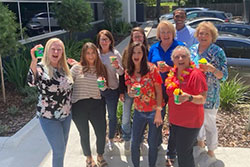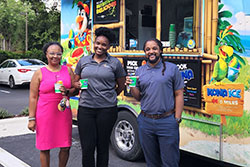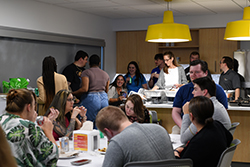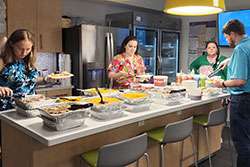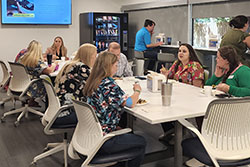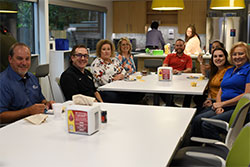 ---

What our Employees Say
.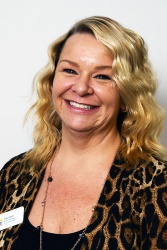 Traci has been with Radiant for 3 ½ years. "At the Hawthorne Branch we treat all our members like family and greet everyone with a smile. We love building relationships with our members. Our team is very excited about the new eBanking system and helping the members navigate it. One of my favorite new features is the Financial Planning and Savings Goals. It's an easy way to plan for a big expense, like a family vacation."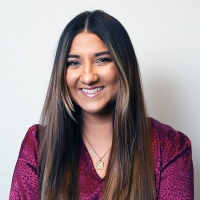 Cary is a Loan Processor and has been with Radiant Credit Union almost five years. "Every day, I have the pleasure of working in the Consumer Lending Department alongside some of the best people I know. We proudly serve our members behind the scenes by underwriting loan applications, doing title work for members, and other loan processes. One of my favorite loan products we offer at Radiant is the Credit Builder loan. I love that it helps members save money while building their credit at the same time."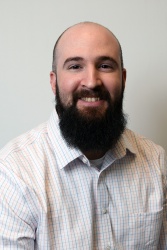 Juan has worked at Radiant for 9 years and was recently promoted to our Lending Center Manager. Congrats Juan! "I love being a part of the Lending Center team as we help members achieve their financial goals every day. Seeing the smile on member's faces when they purchase their first car or even their first home is something truly exciting! Our team here at Radiant is dedicated to building lifelong relationships with our members and the communities we serve."
.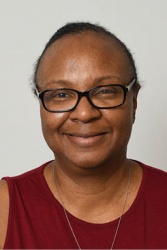 Kathyann is a Member Solutions Specialist and has been with Radiant for more than 10 years. She started her career in the financial industry in New York at the age of 17. Wow! "I love working in the M.A.S.T (Member Advocacy & Solutions Team) because there is never a dull moment. I like being able to draw on my experience in previous roles at the credit union to best help our members with a variety of situations. "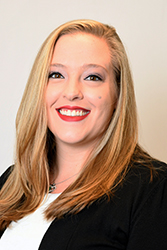 Kristen is the branch manager of our 43rd Street Branch and has been with Radiant for 10 years. "I like working at Radiant because Radiant has strong core values and does the upmost to provide our members with the services and support that they need to succeed. In my time at the credit union, I have had the privilege of building long lasting relationships with our members allowing me to help them throughout the years with their financial needs."
.