purchase or Refinance second mortgage
Great Terms. Flexible Funding. Peace of Mind.
A fixed-rate second mortgage helps you access the equity in your home with a one-time loan to help you finance home repairs or upgrades, consolidate debt, help with college expenses, or plan the vacation of a lifetime.
You'll have peace of mind knowing that our experts will help you get the most out of your home's equity and make sure your payments meet your budget.
Radiant Second Mortgage Loans feature:
Easy application and quick approval.
Loan terms from 5 to 15 years
Loan amounts from $5,000 to $500,000
Primary residence only
We pay for closing cost on mortgages over $25,000
contact Mortgage team
HOMEOWNERS INSURANCE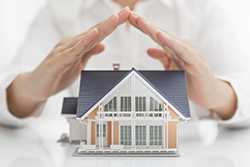 If you change companies for your homeowners insurance please upload the new policy information.
*Subject to credit approval. Property insurance required; an appraisal, flood and/or title insurance may be required. Must be a Radiant Credit Union member to borrow. Membership at RCU requires a savings account with a minimum balance of $5.00. If Radiant Credit Union pays your closing costs and you pay off and close your line within 36 months, you must reimburse Radiant Credit Union in the amount of the fees paid by us. Closing costs generally total between $0.00 and $2,500.00.