Enjoy these Platinum-level benefits
From the low rates to dime back rewards, you'll enjoy the Platinum-level benefits without having to pay lots of added fees.

Low Rate
Rates as low as 9.49% APR.1

No Annual or Transfer Fee
Radiant Visa Credit Cards have no annual fee or balance transfer fee.


Dime Back Rewards
Earn a dime for every qualifying purchase2

Digital Ready
Enjoy contactless cards that ready for mobile wallets
Platinum Credit Card Rates
| | | | | |
| --- | --- | --- | --- | --- |
| CARD TYPE | RATE TYPE | APR AS LOW AS | ANNUAL FEE | BEST FOR |
| Visa® Platinum Credit Card | Fixed | 9.49%1 | None | Members who want to take advantage of exclusive benefits and services |
1All information is accurate as of 6/06/22 and is subject to change. The rate you pay is based on your credit worthiness. Please call the credit union at (352) 381-5200 or 1-877-786-7828 for any changes that may be in effect after 6/06/22. This card is issued by Radiant Credit Union pursuant to a license from Visa® U.S.A., Inc. Subject to credit approval.
2On qualifying purchases. Qualifying purchases do not include balance transfers, cash advances (including purchases of items that can be traded immediately for cash, such as wire transfers, money orders, traveler's checks), fees, interest charges, or for unauthorized or fraudulent transactions.
®Visa is a registered trademark of Visa International.
Our members are talking
I absolutely love Radiant Credit Union, they are so customer oriented. I have such pleasant interactions with staff each and every visit. I'm so thankful that my dad and uncle recommended Radiant Credit Union.
Aaliyah
Gainesville, FL

Other Cards You May Like
VISA® Platinum Rewards Credit Card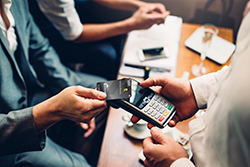 Get rewarded for using your credit card with the Visa Platinum Rewards Credit Card
VISA® Secured Credit Card - No Cosigner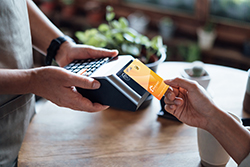 Build up your credit without needing a co-signer using our Visa Secured Credit Card
VISA® Debit Card With Nickel Back Rewards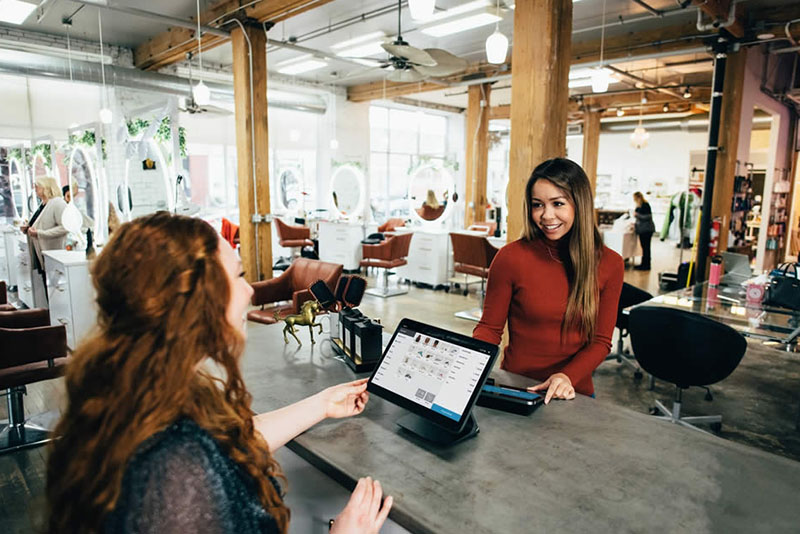 Automatically get paid 5 cents per purchase with the Visa Debit Card with Nickel Back Rewards
Credit Card FAQs
What determines if my credit card application will be accepted?
We'll look at your credit report to see your credit history and credit score. Then, if you're approved, you'll find out your card rate based on your credit.
Borrowers who are interested in growing or establishing credit who apply for a Secured card will be required to secure their account with personal property or money.
How long will it take to receive my credit card?
You'll receive your Visa® credit card within 5-7 business days after your application is accepted.
What happens if I am late on a payment?
You will be charged a late payment or returned payment fee of up to $35.
Your due date is at least 25 days after the close of each billing cycle. We will not charge you any interest on purchases if you pay your entire balance by the due date each month.
If you are 11 or more days late on your payment, a typical late fee is $25.00 or the amount of the required minimum payment, whichever is less.
You will be charged a late fee of $35.00 if you are late on payments in any of the six billing cycles after your first initial late payment, or the amount of the required minimum payment, whichever is less.
Can my card be replaced if lost?
For a $15 fee, we will replace your credit card.
What is the APR for balance transfers and cash advances?
The annual percentage rate (APR) for both remains at the same APR as purchases
Can I make credit card payments online?
You can use our online and mobile banking features to make on-time payments on your credit card balance. Access your Radiant CU accounts with any device, manage and view your transaction histories, review your eStatements, and more.
With our Mobile Wallet feature, you can also use your devices to make contactless transactions at any place that offers the option.
Our Card Manager app allows you to protect your accounts by restricting transactions, suspending your card, setting purchase alerts, setting travel notifications, and setting transaction limits.
Finally, we offer free online bill pay for ultimate convenience.
What other borrowing options are available to Radiant CU members?
In addition to our credit cards, we also offer the following loans:
Auto and recreational vehicle loans
Personal loans
Home loans
Business loans
Do I need to be a Radiant CU member to qualify for a secured credit card?
Yes, you do. Joining is quick and easy, and we even make the transition from your current financial institution as simple as possible with our Switch Kit.
Learn more about availability here.
Are there cash advance or balance transfer fees?
There is no fee for balance transfers or cash advance.
What other types of loans does Radiant offer?
In addition to our personal and business credit cards, we also offer the following borrowing options:
Auto loans
Recreational vehicle loans
Personal loans
Home loans
Land loan
Home equity lines of credit
Does Radiant offer business credit cards?
Yes, Radiant offers business credit cards and an array of business lending products, including:
Owner-occupied commercial real estate loans
SBA 504 loans for commercial real estate and equipment
Investment commercial real estate loans
Loans for multi-family properties
Lines of credit
Loans for business vehicles
Construction, term, and church loans
What if I have more questions about borrowing, or about Radiant Credit Union credit card rates?
If you have additional questions, please contact us to talk to a Member Service Representative.
VISA Card Benefits